I have decided to avoid non-stick coating at all costs.  Why?  Because it is full of pretty nasty stuff.  Toxic non-stick coatings and the chemicals used in them can be found in pots, pans, cosmetics, paper food wrappers such as microwave popcorn bags, wrappers for greasy packaged and fast foods, paper plates, Gore-Tex, Scotchgard, Stainmaster, and other stain treatments and water repellents.
Toxic chemicals in non-stick coatings have been linked to cancer, birth defects and more.  And, when overheated, non-stick coatings are fatal to plants and birds.  For more information about non-stick coatings, check out our Article on The Dangers of Non-Stick Coatings.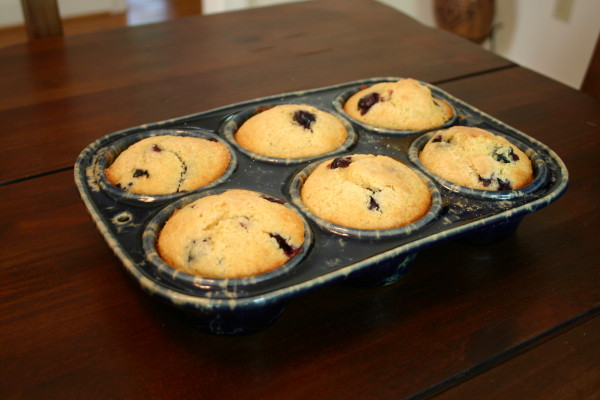 Here are some ways that I avoid non-stick coatings and other PFCs:
I always check the labels of personal care products for terms like "PTFE" or "perfluoro."  Choosing all-natural products is an easy way to avoid toxins.
I don't eat greasy packaged or fast foods (at least not very often).
I use alternatives to non-stick cookware (see my list below).
I avoid non-stick utensils.  Instead, I choose utensils made from stainless steel, silicone, or wood.
I avoid clothing that is stain- or water-repellent or that has Teflon or Scotchgard.  Instead, I choose 100% cotton or wool or, even better, organic cotton or wool.
I don't use paper plates.  I choose reusable ones instead.  Ceramic or porcelain plates are great for regular meals.  If you are dining outside, try wood or stainless steel plates.  You can also find disposable bamboo plates at places like Whole Foods but I hate the idea of throwing these away.
I make my popcorn on the stove using a big stainless steel or enameled iron pot, some organic popcorn kernels, and organic canola oil.  I melt a little butter and sprinkle some salt and it ends up way better than that microwave stuff.
I use wooden rolling pins instead of non-stick or plastic ones.
Alternatives to Non-Stick Cookware:
Stainless Steel – I use stainless steel for my stovetop pots and pans.  I picked up a great set made by a company called Lagostina.  All-Clad also makes some nice ones.  Stainless steel is also your best option for broiling since things like ceramic and glass will crack under the broiler.  There are actually some nice stainless steel baking pans.
Cast Iron – I find cast iron a little tricky to work with because you have to season it and it can rust.  I admit that I don't use it often but cast iron skillets do make a nice cornbread.  Also, stovetop cast iron waffle makers are your only option if you want to avoid non-stick coatings.
Enameled Cast Iron – I love enameled cast iron pots.  I have a pumpkin shaped enameled cast iron pot by Staub that is perfect for making chili or vegetable soup in on a cold day.  I also use it for making spaghetti sauce.  Enameled cast iron also works well for just about anything else, including sauteing, baking, frying, grilling and more.  Another great brand is Le Creuset.
Stoneware – I have recently fallen in love with stoneware.  I thought I was resigned to non-stick or aluminum cookie sheets until I discovered Haeger Natural Stone bakeware.  Their baking pan makes perfect cookies and doubles as a pizza stone.
Enameled Stoneware – Another recent love affair for me.  I was sick of using non-stick muffin pans so I tried muffin and loaf pans made from enameled stoneware.  My blueberry muffins and banana bread come out beautifully perfect and the pans are pretty enough to hang on the wall.  Now my non-stick pans will be used to make my own soap.  Some nice stoneware brands are Emile Henry and Le Creuset, which are both broiler safe.
Glass – Glass has been working very well for me for my baking pans.  It isn't broiler safe but it makes nice cakes and casseroles.  It's a cheaper alternative to stoneware and enameled cast iron.
NOTICE: Blog posts on OnePartSunshine.com may contain affiliate links.  In other words, if you buy something after clicking on a link in this post, then the author might receive an affiliate commission.
Want more One Part Sunshine?  Here's how: