When I had a baby, it seemed like the catalog companies knew about it before anyone else did.  All of a sudden, I was overloaded by catalogs selling baby toys, breast pumps, children's clothing, and more.  Every single one went directly into my recycling bin.  But I learned some great tricks for keeping junk mail from being sent to me in the first place.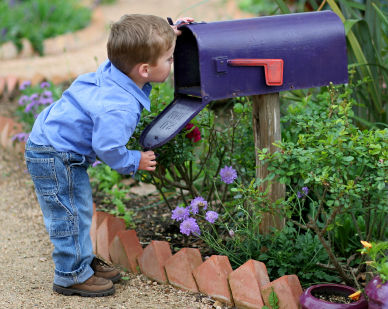 Why is Junk Mail Bad?
All of those catalogs, coupons and credit card offers add up.  In the U.S., each person receives almost 560 pieces or 41 pounds of junk mail each year!
Junk mail costs a lot in terms of money and resources to produce – using overwhelming amounts of paper and ink.  Some companies are kind enough to print on recycled paper but the process of recycling also uses a huge amount of resources and energy.
Transporting junk mail to your home also uses a ton of energy.
I personally wasted hours dealing with recycling junk mail and trying to get my name off mailing lists.  I had to contact some companies several times.  This was time that I could have spent with my son.
How to Stop Junk Mail
Don't give out your mailing address when you make a purchase at a store.
If you make a purchase online, make sure you have not been automatically selected to receive communications from that company by mail.
Call the toll-free number on the catalog and ask the customer service representative to remove your name from the catalog mailing list.
Go to store's website and use their "Contact Us" form to request that your name be removed from their mailing list.
Ask the company to send you notices of sales and events by email instead of mail.
Ask companies to start printing catalogs and mailings on recycled paper, if they don't already.
When you move, fill out a Change of Address form on the U.S. Postal Service's website.  This will stop catalogs from being delivered to your old address.
Sign up for an unwanted-mail reduction service.
Examples of Unwanted-Mail Reduction Services
Want more One Part Sunshine?  Here's how: