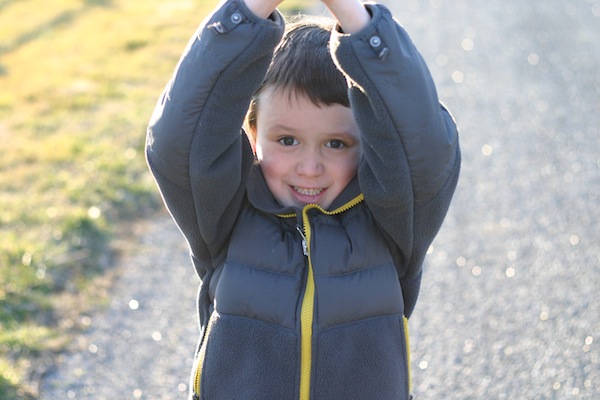 I am definitely ready for spring. I don't do well in cold weather so I end up spending way too much time indoors. I'm having a bit of a dilemma because I have always started a garden in the spring. But this year, I have a baby and not enough time for anything! Gardens are definitely a lot of work, and mine almost always gets overtaken by pests and disease. I'm thinking about relying on my CSA share and local farmers' market for my produce instead.
Here is what we've been doing this week:
Started working on slipcovers for my couches using this tutorial and with the help of my mom (Thanks Mom!).
Made this Moroccan Chicken and Butternut Squash soup recipe for the first time and my family really liked it! I used sweet potatoes for half of the butternut squash and chicken breasts instead of thighs.
Attended the Healthy Birth Healthy Baby expo here in Charlottesville and received a lot of helpful information.
Bought a "new" Svan Signet high chair on Craigslist.
Links I Love This Week
Want more One Part Sunshine?  Here's how: