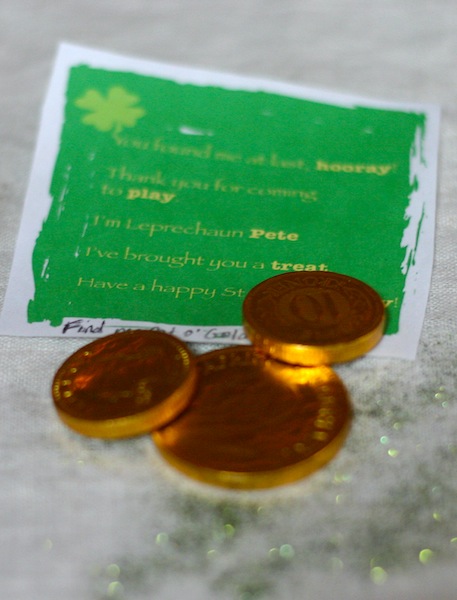 I am loving the spring weather! We spent a lot of time outdoors this week. It felt really nice after being stuck inside for most of the winter. The daffodils are in bloom, which is great for Monster because picking flowers is one of his favorite things. I love that daffodils pop up in random places in the woods. Of course, we are getting hit with some winter weather again right now.
What I Have Been Up to This Week:
A leprechaun visited Monster today and left a scavenger hunt for him with chocolate gold coins as the prize! The scavenger hunt was inspired by Modern Parents Messy Kids. Monster also created a leprechaun trap out of glue  and fishing line.
Read Charlie and the Chocolate Factory with Monster and did some fun activities related to the book.
I tried this recipe for Chicken Marsala Pasta, cut the cream and butter in half, and loved it!
I embarked on my first sewing project without a pattern and made a tablecloth out of old linen curtains!
Links I Love This Week:
Want more One Part Sunshine?  Here's how: