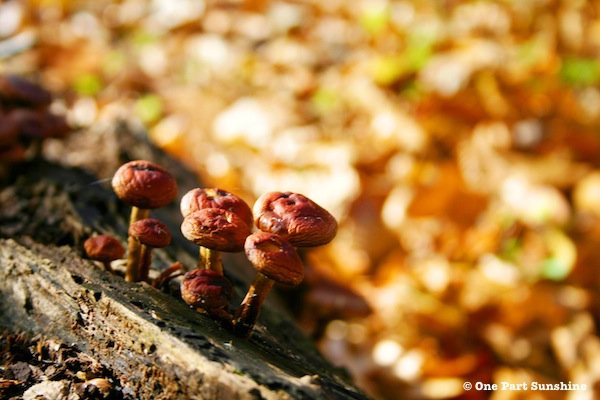 We had two days of 70-something degree weather here in Charlottesville!  So we took advantage of the beautiful weather and spent most of our time outside.  Oddly enough, the warm weather inspired me to do a lot more cooking.
A little about what I've been doing this week:
Learning how to use my iPhone camera with help from this tutorial from Grumbles & Grunts
Made mini pizzas.  Mine had mozzarella, onions and homemade red sauce.  My husband used taco sauce, cheddar and monterey jack cheese, green onions, cilantro and jalapeños.  And Monster had a white pizza with just mozzarella.  They were delicious!
Links I love this week:
Want more One Part Sunshine?  Here's how: