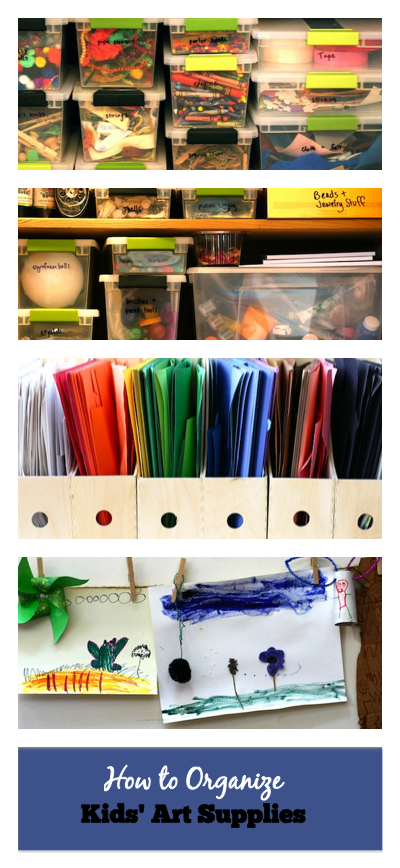 My son is an artist. He may only be six years old but he thinks he ranks up there with Picasso and Degas. So every visit to the craft store is like stepping into a wonderland for him. Needless to say, we have way too many art supplies. For years I allowed them to pile up everywhere. Until I finally came up with a system that works.
We live in a rental home so I didn't have much flexibility for creating my dream arts and crafts room. Instead I repurposed a little bar nook. It resembles a closet without a door and has several cabinets as well as a small counter. I had a bunch of plastic containers handed down to me and they fit perfectly in the cabinets.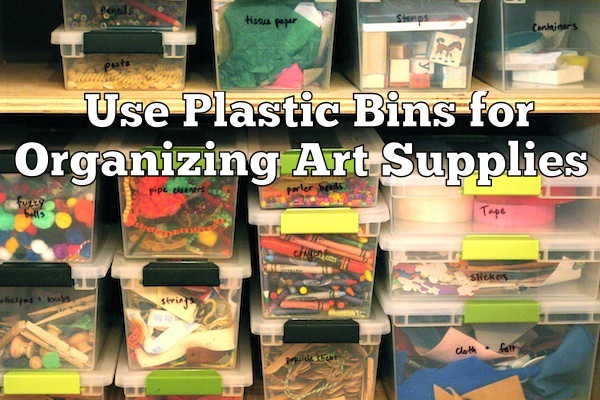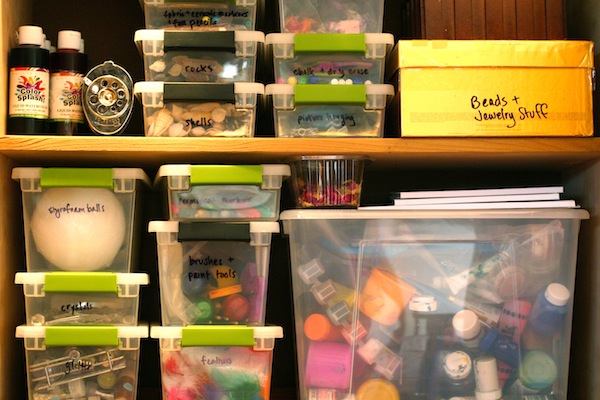 Monster has done a pretty good job keeping things organized. There are some days where he dumps half the bins on the floor and then complains about having to pick them up. But overall he has become an expert at sorting and organizing everything.
Paper has been one thing that has been hard to tackle. Monster likes to cut one small thing out of a huge piece of paper and just leave the rest. So I have been stockpiling paper scraps. Finally, I came up with a system where I organized the papers by color in wooden magazine containers from Ikea. Sometime in the future, we will paint the containers to match the paper!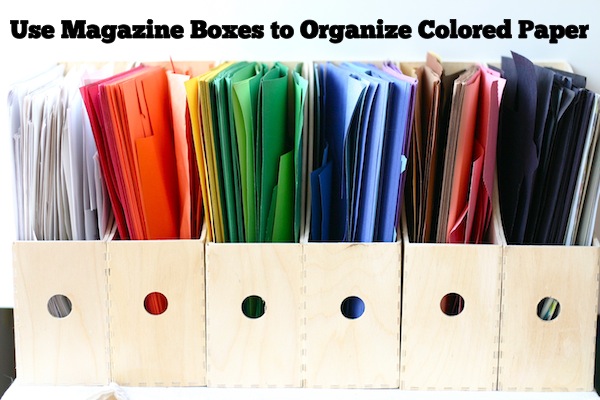 And of course, anyone who has children has had to deal with the question of what to do with all of that art work! I store most of Monster's art work in large tupperware containers but we choose a few favorites and hang them on the wall using clothespins and lines of twine. The clothespins make it easy to switch the art out frequently.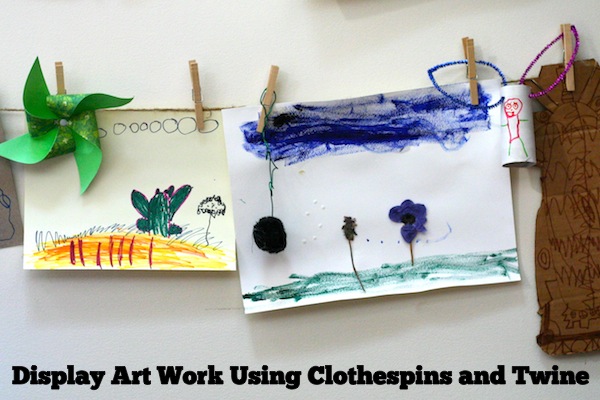 What are your tips for organizing your child's art supplies and art work?
Looking for eco-friendly art supplies? Check out this list of safe and eco-friendly school and art supplies!
Want more One Part Sunshine?  Here's how: