Unless you plan to never leave the house again after your baby is born, you must have a well-stocked diaper bag.  When you and your baby are at home, it is much easier to choose reusable items such as cloth diapers and cloth wipes.  But cleaning up a poopy cloth diaper isn't as simple when you are in the middle of the Cheesecake Factory.
Diaper bags are easy places to generate waste and to take shortcuts in terms of using safe and natural products.  I admit that I tried using cloth diapers away from home for about a week before I stocked my diaper bag with disposables again.  My struggle was with storing dirty diapers and wipes in a reusable bag (because I didn't want to waste plastic bags).  Every reusable bag I tried leaked and did not contain the smell.  Fortunately, there are greener options for travel-friendly diaper bag supplies.  Here are some of my favorites:
My favorite diapers are disposable Seventh Generation diapers or flushable gDiapers. [With my second child, I used mostly Honest Company disposable diapers.]
Wipes
I always used Seventh Generation wipes with my son. [I switched over to Honest Company wipes with my second child. But I love them both.]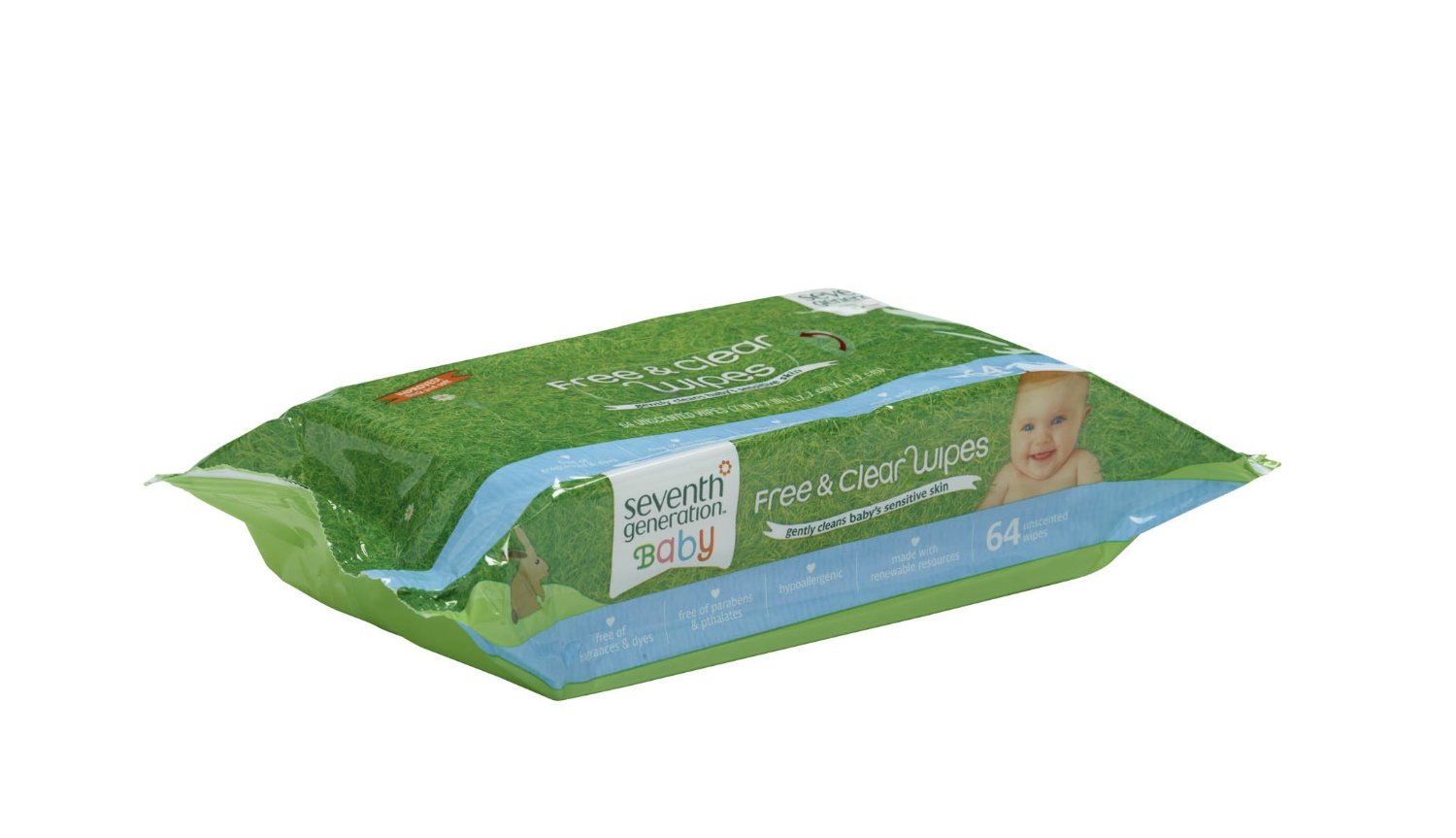 Diaper Rash Cream
I had great success with California Baby's Super-Sensitive Diaper Rash Cream.  Even more travel-friendly (and free) is to apply a little breastmilk to baby's bottom.  You can also try this DIY recipe for diaper rash cream from the Crunchy Chicken and store it in a recycled container. Or coconut oil works really well. Check out some more natural diaper rash cream options here.
Toys
I always kept a couple of eco-friendly baby toys in my diaper bag for keeping Monster entertained at restaurants or during doctor visits.  There are some great options from companies like Haba and Under the Nile.
Changing Pad
I recently discovered the Organic Caboose Wool Changing Pad.  Not only is it compact enough to put in the diaper bag but it doubles as a puddle pad for under sheets (perfect for trips to Grandma's).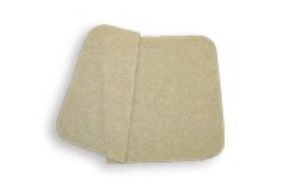 Diaper Bag
I love my Petunia Pickle Bottom diaper bag.  And now they make bags using organic cotton!  Don't forget to choose natural, organic materials for your diaper bag as well as for the items inside it.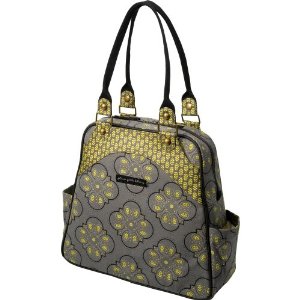 Extra Clothes
Probably the most essential item to have in your diaper bag after diapers is a set of extra clothes.  I cannot tell you the number of times that my baby had to be carted around naked because I forgot to bring extra clothes.  It can be something as simple as a onesie.  Check out One Part Sunshine's list of organic baby clothes.
NOTICE: Blog posts on OnePartSunshine.com may contain affiliate links.  In other words, if you buy something after clicking on a link in this post, then the author might receive an affiliate commission.