My son loves playing in rivers. He will spend an entire day searching for minnows, collecting river rocks and creating boats out of bark. So we were excited when the opportunity came for us to learn more about rivers and to contribute to the protection of a local river. For our next good deed, we participated in a local Riverfest.
My son's favorite part of Riverfest was actually getting into the river and using nets to (temporarily) capture and identify some of the creatures that live in the water. He found all types of interesting water bugs, fish and crustaceans.
We also visited some of the educational stations where we learned about local birds, trees, plants, reptiles and fish. We discussed how to respect animals and their habitats.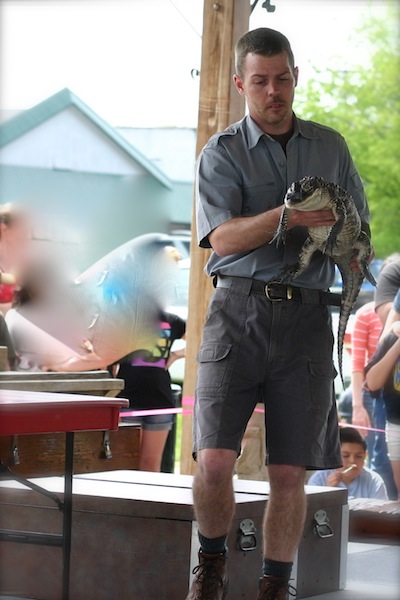 We learned about the importance of keeping rivers and land around them clean (in other words, don't litter!). And we talked about conserving water and reducing our use of plastic (which so frequently ends up in our rivers and oceans).
Finally, we donated money to the Riverfest and watched our first rubber duck race! Overall, it was a fun and educational day, and I think my son will definitely keep in mind the things he learned next time we play in a river.
Want more One Part Sunshine?  Here's how: