When my baby was born, I turned into a germaphobe.  I saw germs everywhere – on the floor, on restaurant tables, on his toys.  If he dropped something, I immediately cleaned it before giving it back to him.  When he was old enough to sit in a high chair, I would always wipe the table down even if it appeared totally clean.  I regularly washed his stuffed animals in the washer (destroying many of them in the process).  I hand-washed his bath toys monthly to fight mildew.  And I cleaned the floor twice a week.
I was out of control.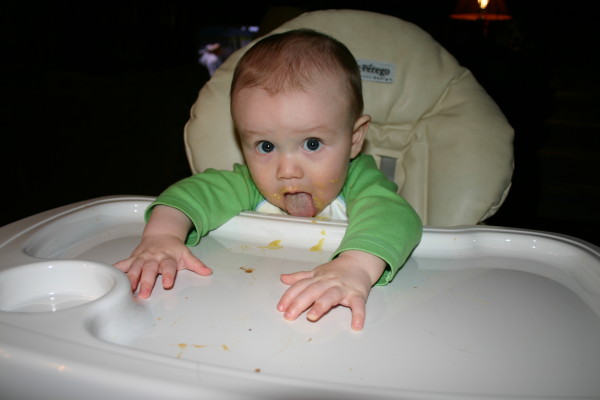 And the hardest part was that I was just as afraid of the chemicals in the cleaning products as I was of the germs.  So I found ways to clean these things naturally:
Plastic Toys – Plastic toys can be wiped down using all natural cleaning wipes.   There are some nice ones by Babyganics, Herban Essentials, and Sun & Earth.  You can also use natural spray cleaners to spray and wipe the toys – Babyganics makes a great one.  Bath toys can be washed on the top rack of your dishwasher using natural dishwasher detergent or they can be washed on the gentle cycle in your washer using natural laundry detergent.
Wooden Toys – Wooden toys can also be cleaned with wipes or spray cleaners (see Plastic Toys above).
Shopping Carts – I felt most comfortable when I used an organic cotton shopping cart cover before letting my son sit in the cart.  But when I forgot the cover, I would use cleaning towelettes to wipe the whole area down.  I carry Herban Essentials towelettes around with me everywhere I go.  They are great for wiping down shopping carts, restaurant tables, anything that falls on the floor and even little hands.  After I pump gas, I wipe my hands with one of these fantastic towelettes and then wipe down my steering wheel and gear shift.  They clean and disinfect!
Tables – I do not trust restaurant tables.  I have seen too many people take out a dirty, wet towel to wipe down the table and then reuse it again and again.  My son used to like to put his face on the table and lick it (see above)- I'm not sure why but you can imagine my horror.  So I pull out my trusty cleaning wipe and give it another cleaning.  Again, I use cleaning wipes such as those by Babyganics, Herban Essentials, and Sun & Earth.
Bottles – Baby bottles usually come with caps that you can use to cover the nipple.  I would use these so that the nipple wouldn't meet with any germ infestations.  But when the bottle nipple did get dirty – which happened frequently as a result of my son tossing it out of his stroller or high chair – I would wipe it down with the Herban Essentials towelettes.  Since they are all natural, I didn't worry about him ingesting chemicals.  I also attached his bottle to one of those little bottle straps that links to the stroller so that when he did throw it, it wouldn't hit the ground.
Baby's Hands and Face – Again I am going to gush over Herban Essentials fantastic towelettes!  They are great for wiping baby's hands and face.  Unfortunately, they won't stop your child from licking the floor or picking up someone else's spit-out gum!  There are also some really great all-natural hand sanitizers, like this one from the Honest Company.
Stuffed Animals – These are tough.  Most stuffed animals say "Surface Clean Only."  I still haven't figured out why.  One solution is to choose only organic cotton toys because many of those are machine washable.  Another option is to surface clean using some of the wipes listed above or using a towel with a little bit of laundry detergent mixed with water.  You can run them in the dryer on low heat for a few minutes to try to get rid of allergens such as dust and dander.  Or you can do what I always did and throw them in the washer on the gentle cycle and hope for the best.  Just make sure to run them through the dryer several times so that no moisture lingers in the middle of the toy.
Stroller – Herban Essentials towelettes.  Need I say more?  A lot of stroller also have removable trays that can be put in the dishwasher.  And you also remove the fabric cover and wash that in the washing machine.
Car Seat – I regularly wash the car seat cover – mostly because my son likes to dump food and drinks and pee all over it.
NOTICE: Blog posts on OnePartSunshine.com may contain affiliate links.  In other words, if you buy something after clicking on a link in this post, then the author might receive an affiliate commission.