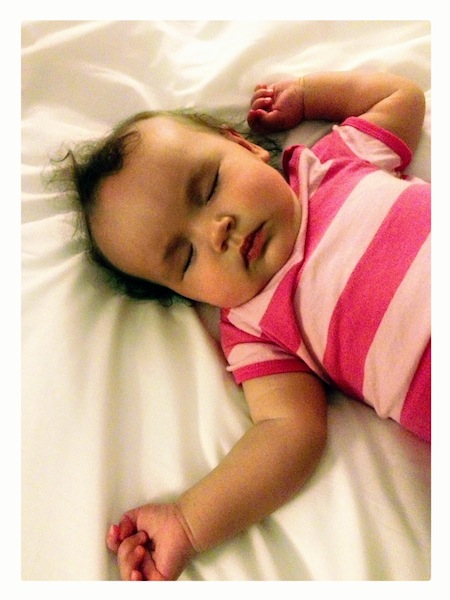 One of the (many) fun parts of having a newborn is setting up a nursery. Choosing just the right paint color, furniture and decorations seems to be somehow linked with inspiring sweet dreams in your new baby. Many parents spend months trying to decide whether to nurture an aspiring astronaut, a forest ranger or a ballerina. Often, the last thing parents consider is the level of toxins in the nursery.
Those freshly painted walls, new furniture and newly-laid wall-to-wall carpeting are loaded with things like VOCs and formaldehyde which eventually make their way into your baby's mouth and lungs. According to the EPA, indoor air can be almost 10 times as polluted as the air outside, most likely a direct result of our tightly-sealed, energy efficient homes. Not to mention, babies like to stick everything in their mouths, including crib sheets laced with pesticides and crib bars filled with formaldehyde.
Fortunately, there are simple things you can do to minimize your child's exposure to harmful toxins. Healthy Child Healthy World introduced a new Healthy Nursery Toolkit with invaluable information on creating a safe and healthy nursery for your baby. This Toolkit includes an eBook with lists of chemicals to avoid, suggestions for safe products and ways to save money when setting up a safe nursery.
See some of my suggestions for putting together a safe nursery in Healthy Child's Top 5 Tips for a Healthy & Safe Nursery.
Want more information on putting together a healthy nursery?
Want more One Part Sunshine?  Here's how: