My baby girl will be 7 months old this Easter. Obviously, she won't be partaking in Easter egg hunts or chocolate bunnies. I want to fill her Easter basket with safe, natural, homemade gifts that she will be able to enjoy now.
For the basket, I have a beautiful willow basket that I am reusing from a gift given to my mother-in-law. I plan to fill it with wool felt eggs made using this tutorial. I also plan to use my wood-burning pen to create etched wooden eggs. I found lovely solid wood eggs made in the USA. And, if I can get my act together, I hope to create a handmade wool felt bunny using this pattern from Purl Bee.
I want to avoid using conventional Easter grass. Not only is it made of plastic and full of toxins, but it can be dangerous for small children if they get it in their mouths. I also want to avoid more natural options such as shredded paper for the same reason. So I decided to fill my baby's Easter basket with a naturally dyed playsilk.
I ordered silk from Dharma Trading. And I used approximately 10 oz. frozen blackberries from my CSA share. And the results are beautiful! Here is a tutorial:
1. Soak the silk (or silks) in a water/citric acid solution overnight. You want enough water to cover the silk. I used 1 teaspoon of citric acid per cup of water. I ordered the citric acid from Amazon but you could also use vinegar in this step (maybe a 1/2 cup or so).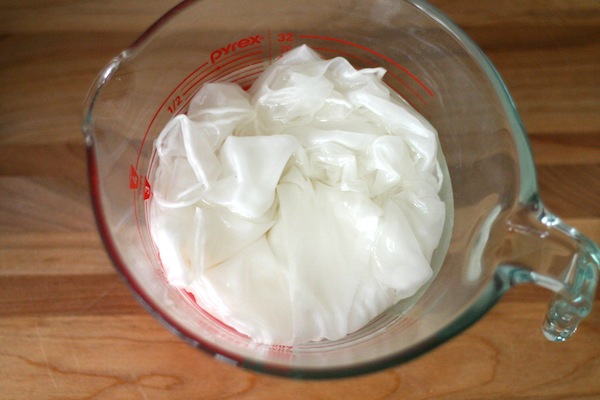 2. Defrost the blackberries (if they were frozen). Place them in a large saucepan and mash with a potato masher or similar tool. Add water and use enough so that it will cover the playsilk when we add it in the next step (and maybe a little extra since some will evaporate). Simmer on the stove for at least an hour or until the water is a nice deep purple color.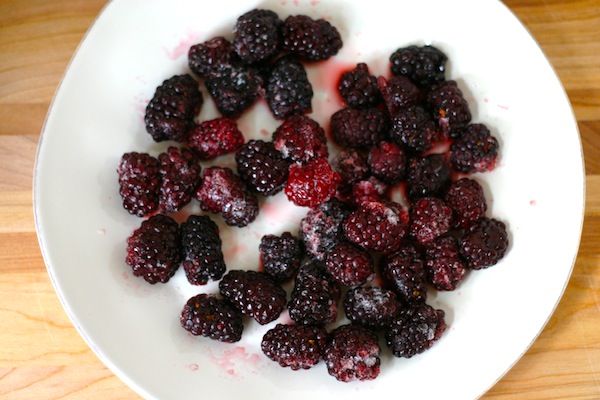 3. Strain the blackberry mixture so that no solids are left. I used a mesh strainer but a cheesecloth would have probably worked a bit better.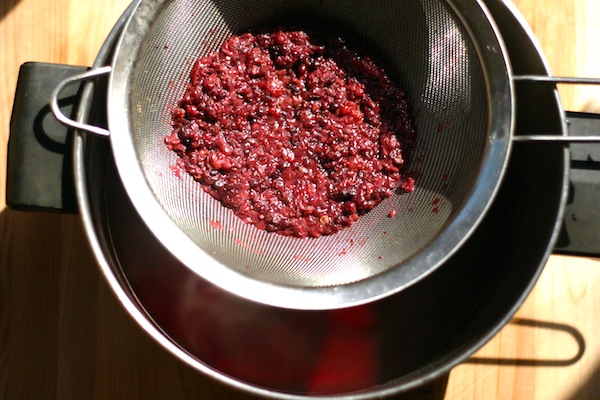 4. Return the liquid to the pot and add the silk. Simmer on the stove for about one hour. Turn off the heat and leave the silk in the pot overnight.
5. Remove the silk from the pot. Rinse with cool water until the water runs clear. Hang to dry (even if it's snowing)!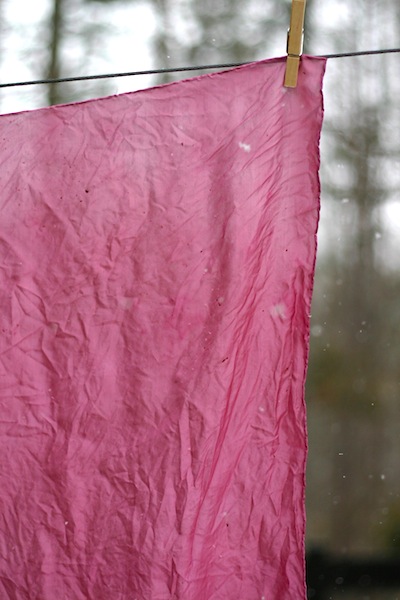 6. Nestle gently in your baby's Easter basket. Feel good because you created something special and natural for your child.
[Note: Three years later, the color on this silk is still beautiful!]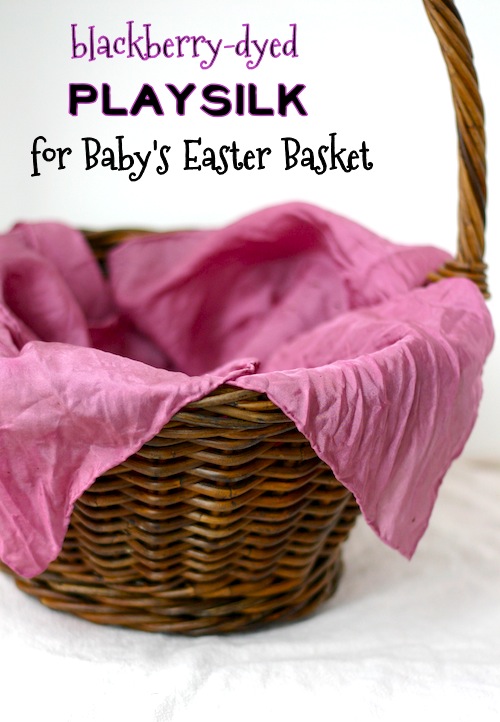 For more on how to create a natural, eco-friendly Easter basket, see this post.
For more Easter and spring craft ideas, see One Part Sunshine's Pinterest board.
Want more One Part Sunshine?  Here's how:
NOTICE: Blog posts on OnePartSunshine.com may contain affiliate links.  In other words, if you buy something after clicking on a link in this post, then the author might receive an affiliate commission.