Yesterday I locked myself out of my car.  While waiting for a towing company to come break us into the car, I braced myself for a painful hour with a sometimes impatient 4-year-old.  But once again Monster surprised me with his imagination and patience!  He carefully carried rocks, two at a time, from a nearby garden and formed the most amazing rock pictures of his family (Mommy, Daddy and Monster, in that order).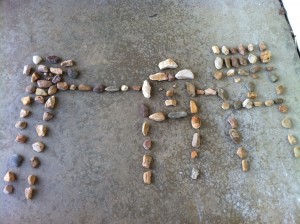 Here is a close-up of "rock" Daddy: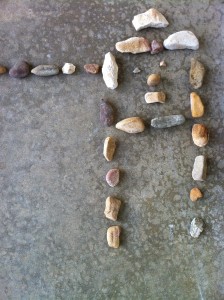 This is an example of yet another lesson that I can learn from my child – to make the best of any situation.
Want to know more about fun things to do outside with kids?
Want more One Part Sunshine?  Here's how: