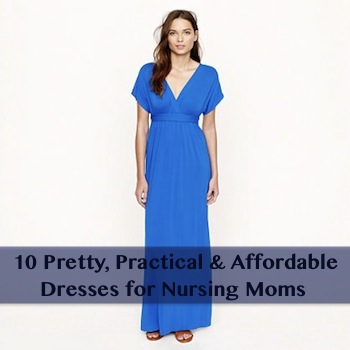 I love to wear dresses! But now that I am a nursing mom, I can't really wear most dresses – unless I want to hike the whole thing under my chin or pull the entire top down. So I have been on the hunt for dresses that are both pretty and practical for breastfeeding moms.
If you need to nurse, the most practical dresses are those that allow you to expose just one breast. While there are dresses specially made for nursing, such as those from Majamas, it is not necessary to buy nursing dresses. Great regular options include wrap or faux-wrap dresses, cross-front dresses, shirt dresses, kimono-style dresses, some strapless dresses and any dress that is low-cut and made from a stretchy fabric.
Here are 10 of my favorite nursing-friendly dresses:
1. Kimono Sleeve Maxidress by J.Crew – $69.99 (I actually own this dress and love it!)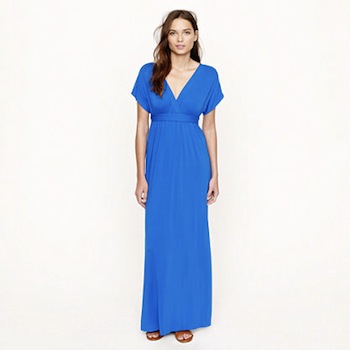 2. Wrap Dress in Moon Dot by J.Crew – $325.00 (Okay, maybe this one isn't so affordable but it is super cute!)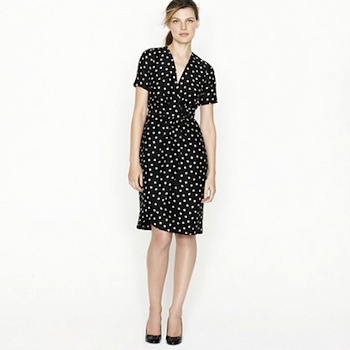 3. Calypso Cross Front Dress by Athleta – $64.99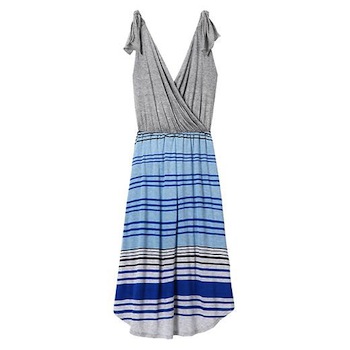 4. Printed Crossover Maxi Dress by Gap – $79.95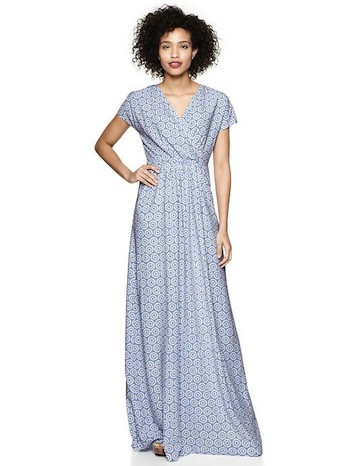 5. Sea the Sights Dress by ModCloth – $47.99
6. JW D&A Nursing Maxi Dress by Japanese Weekend – $84.00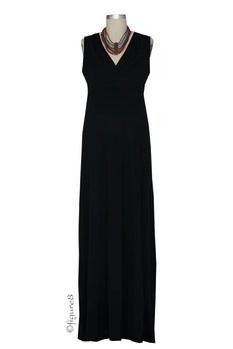 7. The New Sleepy Dress by Majamas – $58.00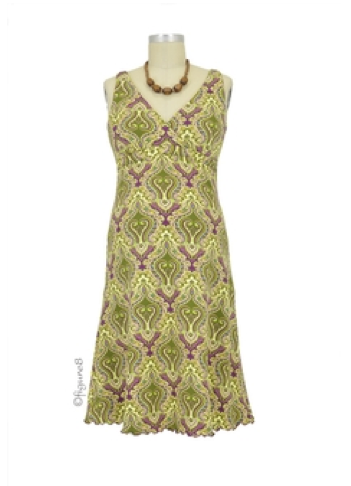 8. Ivana Tie Bamboo Nursing Dress by Annee Matthew – $108.00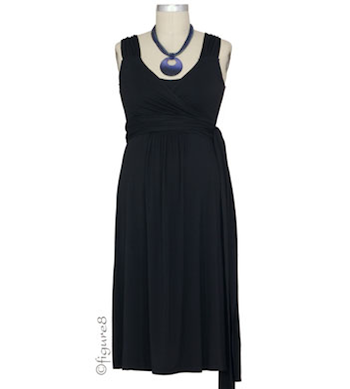 9. Bandana Panel Dress by Anthropologie – $128.00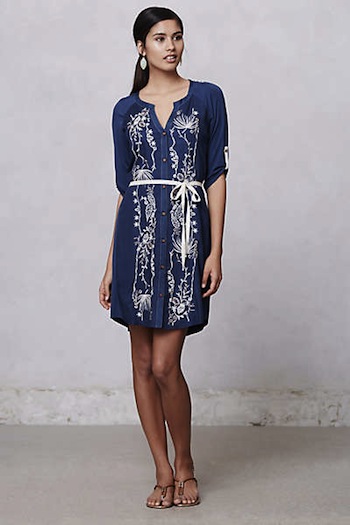 10. Mackenzie Colorblock Tank Maxi Nursing Dress by Larrivo – $110.00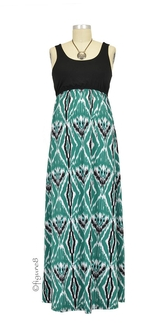 For more cute dresses for nursing moms, check out my Pinterest board.
More stories about nursing:
Want more One Part Sunshine?  Here's how: