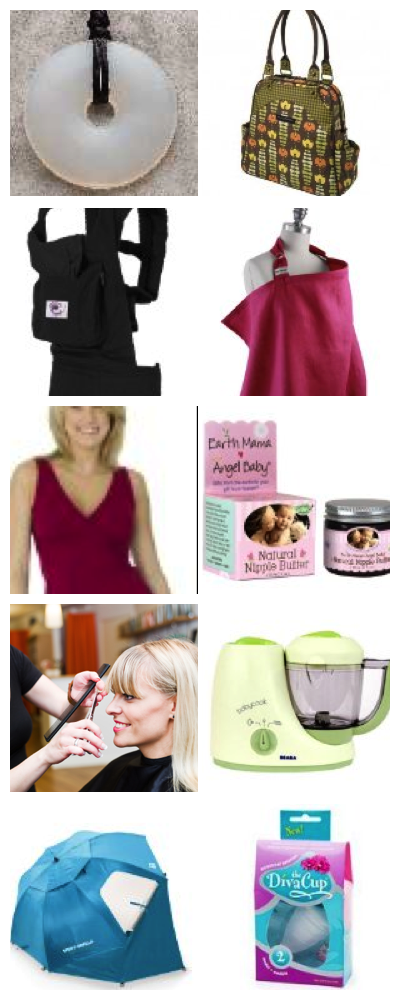 NOTICE: This post contains affiliate links. If you buy something after clicking one of these links, we receive a small commission (at no cost to you). Help support One Part Sunshine and our mission to reduce toxins in your child's environment by purchasing all of your Amazon products through our affiliate links!
Don't forget about new moms this Mother's Day! I shared some free (or practically free) gift ideas for new moms earlier this week. Now, here is a list of ten gift ideas that can be purchased for new moms. Anything that saves mom time or makes her life a little easier will be appreciated. She works hard and deserves something nice!
Every woman loves jewelry. Even better is jewelry that baby can chew on! This Teething Bling necklace from Smart Mom Jewelry is stylish and useful. And it is non-toxic and phthalate-, BPA-, PVC- and lead-free.
2. Petunia Pickle Bottom Organic Cotton Diaper Bag
Toting around diapers doesn't feel quite as bad when it's done in style. This modern diaper bag is also eco-friendly! And it can be easily transformed into a handbag when baby gets older.
I love this baby carrier! It's made out of organic cotton, has a handy pouch for storing diapers and is super comfortable. This is a must for any new mom.
4. Bebe Au Lait Organic Nursing Cover
Some nursing moms appreciate having a little more privacy. These organic cotton nursing covers come in beautiful prints and can double as a blanket or sun shade.
5. Majamas Organic Sleepy Dress
There is nothing worse than sleeping with your shirt pulled up under your armpits. But such is life when you are a nursing mom. Unless mom has one of these ultra-convenient nursing nighties. And they are so versatile that they can be worn out of the house!
6. Earth Mama Angel Baby Natural Nipple Butter
Nipple cream doesn't sound glamorous but any nursing mom will appreciate having it. I cannot live without this natural nipple butter from Earth Mama Angel Baby! I use it for sore nipples but also for baby's diaper rash and for my chapped lips! It is all natural, lanolin free and smells and tastes great.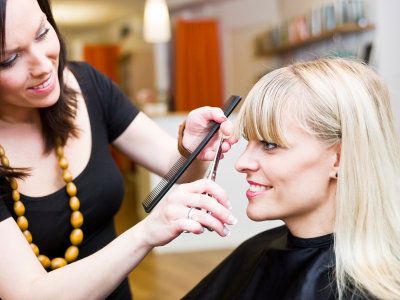 7. Hair Cut
When a woman is pregnant, her hair is thick and luxurious. After baby is born, her hair looks dull and lifeless. Get the new mom in your life a gift certificate to a hair salon, and she will love you forever.
The best gifts you can buy for a new mom are ones that save her time. The Beaba Babycook is a great time saver when it comes to making baby food. This handy device can steam, blend, defrost and reheat baby food. Although the container is made of plastic, the company states that it is BPA-, phthalate- and lead-free. Pick up some glass or silicone storage containers for freezing batches of prepared baby food.
This Sport-Brella Sun Shade is one of the most useful gifts I have received as a new mom. Whenever I take my baby to the park or a beach or the pool, this sun shade provides just the right amount of protection from the sun or rain. And it is lightweight and easy to set up.
10. Diva Cup
I realize most men won't be too excited about buying a menstrual cup for their wives, so I am recommending this for new moms to buy for themselves. Once Aunt Flo comes back to visit after baby is born, you are going to need some protection. And these Diva Cups are awesome! I know the idea of them sounds a little gross but I promise you will not regret buying one. Plus, they are great for the environment and will save you a lot of money.
Happy Mother's Day to all moms – new and seasoned!
Want more One Part Sunshine?  Here's how: